Marvin Dienst: Every race could be your last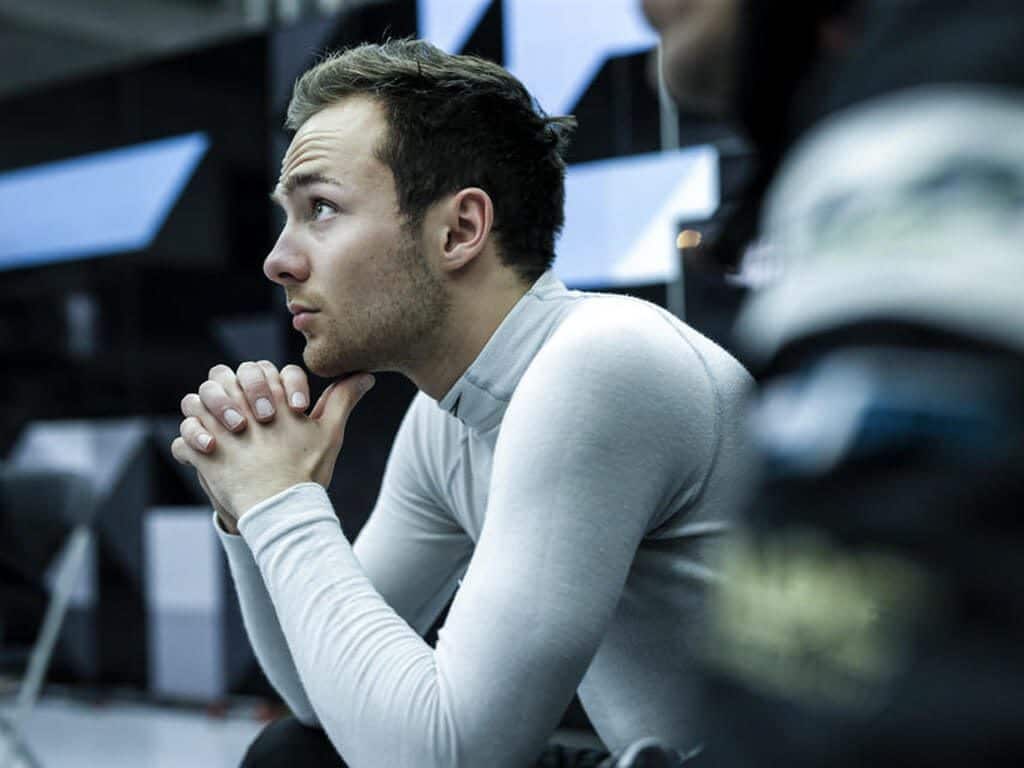 There's a common theme in professional sports; the higher up the ladder you go, the pricier it gets. Athletes, for example, need to pay their way to events and to obtain better quality training equipment. Racing drivers are much the same; they need to be as fit as athletes but also as commercially savvy as any business owner.
It's a balance that ADAC GT Masters driver Marvin Dienst knows all too well. The Schütz Motorsport Mercedes-AMG GT3 driver made the right steps as a young hotshot straight out of karting, winning the Formula BMW Talent Cup in 2012 and German Formula 4 in 2015.
The next logical steps after Formula 4 would be to Formula 3, then Formula 2 and finally, the pinnacle of motorsport, Formula 1. But these championships are eye-wateringly expensive to participate in. Without the backing of an F1 team like world champions Lewis Hamilton and Sebastian Vettel had from McLaren and Red Bull respectively, you need to find the funds to buy a drive.
For those not blessed with F1 manufacturer backing, GT racing can often be a more sensible career path, one that Dienst embraced after his F4 title success. Without a works contract in the bag, he knows every race could be his last.
"It's difficult in motorsport. Compared to all other sports, you cannot plan so far ahead. It can be over any day. From tomorrow on, I can have no cockpit anymore and then I'm not driving," explains Marvin Dienst.
It's really difficult in motorsport to plan ahead for one, two, three years. When you've really got to a point where you've got a factory contract, being a works driver for a company, you're fine. You can learn for one or two years. But that's the maximum."
"That's also quite a huge pressure on your mind. You have a lot of pressure both mental and fitness. When I started racing, every time at the end of every season, I knew it could be over next season. As a young driver going up the ladder, it's the biggest fear you can have. Every mistake can be the last mistake you ever did.
"When you get used to the pressure and you withstand it, then you can carry on. That was quite a major step in my life, to get over these bad memories."
Marvin Dienst is also acutely aware of the dangers his chosen career pose. One bad accident can bring a driver's career to an end. His racing idol is a driver who's been through some of the toughest challenges a human being has to face, while also staying behind the wheel of a racing car, something which Dienst uses to motivate himself.
"When you are young, you're looking at the highest class of racing – which is Formula 1 – and your idols are from there. As memories go on and things happen like crashes, for example, you change.
"For me now my idol is Alex Zanardi. He's one of my biggest idols and I've met him as well, in 2012 at the season-ending gala when I won the BMW Talent Cup.
"He lost both of his legs while racing, doing his passion, and he still cannot stop. You lose two legs while [participating in] motorsport and you cannot stop. And then he went on and went to the Paralympics and all the other sports and championships and achieved a lot of big things there as well. That shows how much passion he had for the sport and he never wants to stop, even though he lost both of his legs.
"It shows the passion he has and that's what I want to have as well. No matter what happens to me, I will never stop racing and I will go on until I'm too old!"
Marvin Dienst 's career path has been a colorful one since moving from single seaters to GTs, competing in the Le Mans 24 Hours in 2017 with a Porsche 911 RSR.  He was also third in the GTE class of last year's European Le Mans Series, taking in legendary circuits like Monza, Silverstone, and Spa-Francorchamps. This year he is competing in the German ADAC GT Masters Series. After three races he is currently 13 out of a starting grid of 28 drivers. But having switched between several vehicles and circuits across his career, it can be hard to tell how he stacks up compared to the competition on a given day.
That's where RaceCoin's phantom racing technology comes in, allowing drivers on different circuits in different cars to compare performance data as a direct comparison. It helps benchmark performance and demonstrates a driver's true pace. Combined with revenue generation opportunities, the RaceCoin platform is one that can help Dienst and other young drivers in their progression up the racing ladder.
— Updated: July 2, 2019