#3: James Allen aka Mr Chilled – How to train to become a racing driver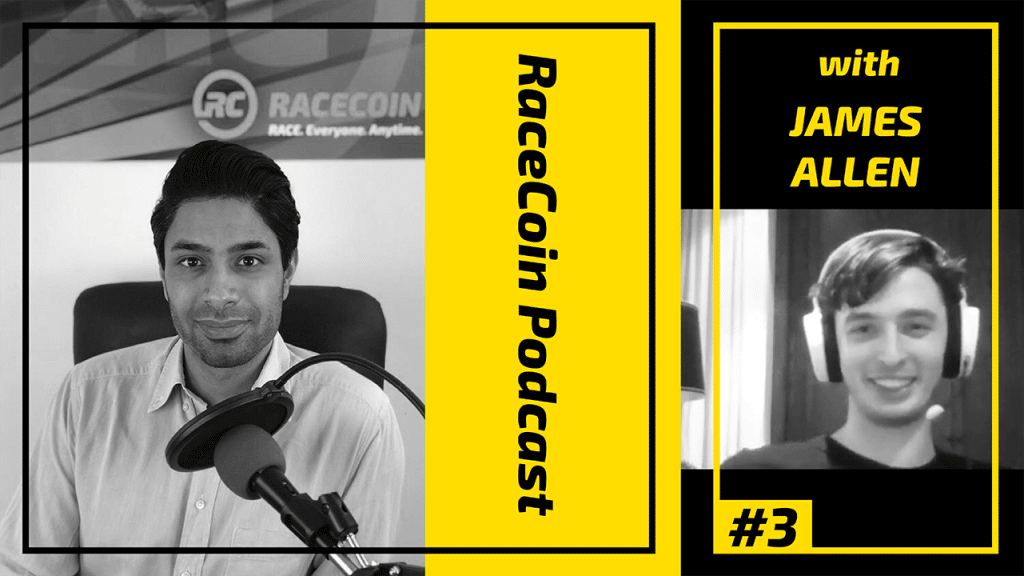 Podcast with Host: Jai Shukla & Guest: James Allen
You have a quote: 100% effort, one team, one dream. – Let's dig into each of these what does it mean to give 100%?
Don't leave anything on the table. James Allen has been someone who has had one dream since the age of 4! So pursuing something for a long time and trying to perfect your craft can't be understated.
Where does your drive come from for new ideas to execute rather than thinking you've already given it your all?
Try everything that you can think of and if that's not enough then it's not enough.
How important is it to find a good team? What level of difference does it make? How did you find yours?
So important many people face so many issues but he believes he was so lucky when the first team he joined 5 years ago helped him out to become who he is today.
How did it transform into a real team?
It was never a snap decision – the more you work together, they mentor and guide you. Straight up and honest with you are important qualities to look for.
When did you know this is what you wanted to do?
Dad introduced him to GT when he was a kid. He begged and pleaded to buy him a go-kart and his father finally cracked when he was 13. Australian champion by the time he was 16 and then went onto Europe to Race Formula BMW and that was it!
What would you recommend to someone who wants to become a driver?
Make moves – James Allen was in single seaters for 3 years and made a switch to sports cars after that and got noticed. Don't give up.
Training – what's that like?
Started doing a lot more cardio. 2.5 hours of cycling a week. Building more muscle for future races. Progressive training but you have to push yourself. To push yourself to be tired how you would in the car and still try and be able to think about things when you are that tired.
What sort of decisions are you trying to be aware of while training?
Keeping conscious, shift points, breaking points, accelerating. Core stuff so he doesn't fail and crash out.
What about Japanese – is that something you would be thinking during training?
Ahaoi Gozaimas
What's it like to be on the Le Mans track?
Le Mans is where you are trying to stay awake and making sure you don't fall asleep and back up in 3 hours. There's pollen everywhere – it's a nightmare for some people. It's worse when you are trying to sleep when you can't even breathe.
How do previous races affect your attitude towards the next ones?

Initially, you are less confident. E.g. Alps or Eurocup – everyone was super aggressive and crashes on the first corner of every race. But with experience, you can relax and be a bit more patient.
Does your position affect your mindset?
You want to beat your previous result when it comes to championships. Previous race just helps to build confidence. Whereas in a championship if you come 3rd you want to come 1st.
Do you think about your position and the pressure of it while driving?
Should not think about position, for me, it's rarely at the forefront of my mind.