The next generation of racing – How RaceCoin supports young drivers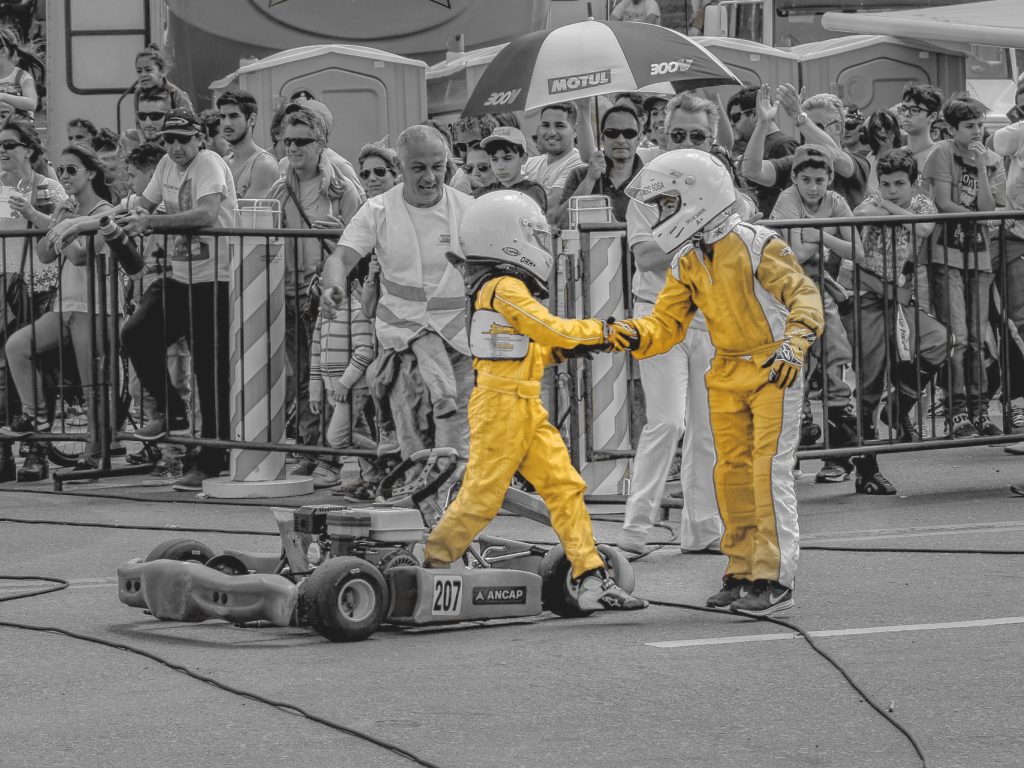 If you're a young driver, how do you climb to the top of the tree? The challenges facing young drivers these days are greater than ever, and there's no clear path towards the ultimate objective. Here are two case studies of drivers from two different continents – Europe and America – who have taken a couple of very different approaches to achieve their goals. The one thing they have in common is the fact that they've both had to find financial backing of some sort, and they've both been single-minded in hitting their targets.
How RaceCoin can make young drivers' lives easier
These two fortunate youngsters are far from being typical examples. Most are forced to stop through lack of finance long before they fulfill their potential – and this is where RaceCoin can help, by generating revenue as well as creating a platform to be seen on. Had Patricio and Raffaele, to name just two examples, been able to benefit from RaceCoin, their paths to the top could well have been a bit smoother. And there are countless others just like them.
Two young drivers – two winding roads to the top

Patricio O'Ward (aged 19)
Sponsorship is crucial to making it to the top, whether you're aiming for F1 or something like IndyCar. O'Ward is proof though of how talent and hard work can help make the most of any opportunity that comes.
Last year, the 19-year-old from Mexico was forced to switch to sportscars in order to keep racing after he lacked the funding to make the next step on the Road to Indy single-seater ladder. Now, he's reached the top of that very ladder, preparing for his first season as an IndyCar driver in 2019.
Narrowly missing out on the Pro Mazda title in 2016 to an older, more experienced rival meant that O'Ward lost out on the scholarship prize to move up to Indy Lights. Undeterred, he got himself a drive in North America's IMSA sportscar series after impressing a team owner in a one-off drive.
The IndyCar dream still burned bright however, and O'Ward made contact with one of its best-known team bosses, Michael Andretti. A test led to a full Indy Lights season, and O'Ward grasped the opportunity and won the title. He shone on his IndyCar debut in the Sonoma season finale – qualifying fifth – and will get a full season in 2019.
He's proved his worth at networking with key influencers and creating opportunities, as well as showcasing plenty of talent behind the wheel.
Raffaele Marciello (aged 23)
At one stage, Italy's Marciello looked well on his way to racing for Ferrari in Formula 1. Now, he's a multiple champion for Mercedes – in GT racing.
Marciello was one of the original members of the Ferrari Driver Academy, which signed him up after his promising karting performances against the likes of Carlos Sainz Jr. When he swept to the European Formula 3 title in 2013 aged only 18, Marciello was one of the hottest prospects on the ladder to F1.
Upon stepping up to GP2 however, it all went wrong. His first season was plagued by inconsistency, and in his second season he struggled to shine with an uncompetitive team. As the management of Ferrari was overhauled, Marciello found himself out of favor. He continued in GP2 by himself, but after three seasons had won just one race.
Marciello found salvation with Ferrari's rival Mercedes, which had powered him to his F3 success and helped him into GT racing in 2017. He quickly adapted to the new discipline and is already recognized as one of its leading drivers after winning the Blancpain GT Sprint, Endurance and overall titles this season.
Despite encountering some career setbacks, Marciello showed the strength of character to overcome adversity and the flexibility to consider new horizons in different areas of motorsport.
These are just two typical examples of the hard work and dedication needed to turn professional, whichever route you take to get there. Food for thought when it comes to understanding the varied complexities of modern motorsport.