Rallying to the top: Mattia Vita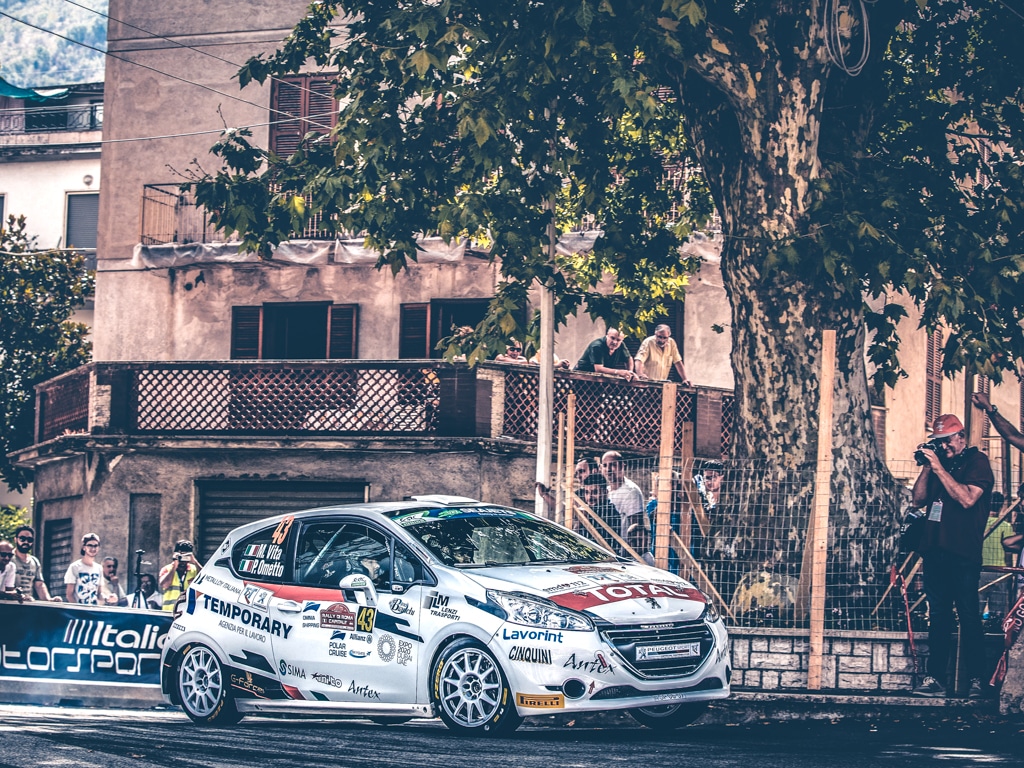 The roadmap to stardom is a well-recognized one for circuit racers – karting, Formula 4, Formula 3, Formula 2, then Formula 1 – but what about rally drivers? There's no such established structure for them to rise to the top, and if you look at the current stars of the sport, they've all taken quite different routes to get there. One fact that the two previous world rally champions, Sebastien Ogier (a six-time champion) and Sebastien Loeb (a nine-time champion) have in common is previously winning the Junior World Rally Championship. This is a series established in 2001 precisely to provide a clear career path for young rally drivers – and it's still going now. But how do you get there?
League of Nations
Most current rally stars have come up through national rally championships, often under the umbrella of a one-make challenge supported by a manufacturer. Loeb was discovered through the Peugeot 206 Trophy in France. The great Carlos Sainz began his rally career in a one-make series for the humble Seat Panda in Spain. So, there are plenty of precedents. One young rally driver now embarking on the single-make series route, with the goal of reaching the Junior World Rally Championship, is Mattia Vita from Italy.
He had his debut season on the European Junior Rally Championship last year, finishing an excellent fourth, and is now set to embark on the Italian Junior Championship. Why? This series uses identical Ford Fiestas and carries the top prize of a seat on the Junior World Rally Championship – which makes use of the same car. He'll also be getting in some practice on selected rounds of the World Rally Championship this year already.
"It's only by using the same car, in identical conditions with other drivers, that you can really prove yourself in rallying," points out Mattia. "That's what makes the Junior World Rally Championship so successful, and that's why I'm aiming for this as the next step of my career. I think recent history has shown that you need the Junior World Rally Championship to reach the top."
From track to stage
What makes Mattia somewhat unusual as a rally driver is a fact that he actually comes from a racing background. A former member of the Ferrari Driver Academy, the Italian had a successful career in single-seaters and started off his racing in karts. He still competes for the factory PCR karting team now: one of the oldest kart constructors in Italy, whose graduates include drivers of the caliber of Antonio Giovinazzi – now driving for Alfa Romeo in Formula 1. Mattia has packed a lot into his 22 years, having raced in Formula 3 and Formula Renault previously, before committing to his main passion of rallying.
His father was a well-known rally driver and it's always been his ambition to follow in the family tradition. But raising money for rallying is if anything even harder than finding backing for circuit racing.
"Persuading sponsors to invest in rallying isn't an easy task," says Mattia – who also works in MotoGP marketing, so is an expert on the financial side of motorsport. "More and more, you have to look for innovative ways to raise funding. But if you are prepared to think outside of the box and provide something that stands out from the crowd, then you have a good chance of succeeding."
Good advice for both race and rally drivers.